Webinar: What if there was a tool that could translate and explain satellite images?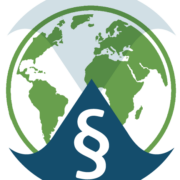 In scope of the enviroLENS project, our partners are organizing a closing webinar
"eLENS: a tool for easy access to Earth Observation data for environmental lawyers and decision makers"

When: Wednesday, 19 May 2021
Time: 14:00 – 15:30 CET
Where: Zoom
Sistem eLENS Miner System omogoča obogatitev pravnih dokumentov z relevantnimi okoljevarstvenimi in pravnimi izrazi, ter jih vmesti v relevantno geografsko območje (t.j. območje, v katerem je dokument veljaven). Sistem služi tudi kot iskalnik, ki uporabniku omogoča iskanje relevantnih dokumentov za dano geografsko območje, pravne in okoljevarstvene izraze, ter proste izraze.