Webinar: Data for environmental law compliance monitoring organised as part of enviroLENS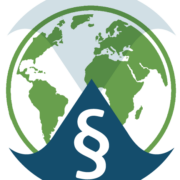 On behalf of the IUCN Environmental Law Centre, it is our great pleasure to invite you to our webinar: Data for environmental law compliance monitoring organised as part of enviroLENS, a Horizon 2020 research and innovation project funded by the European Union.

When: Tuesday, 30 March 2021
Time: 14:00 – 15:30 CET
Where: Zoom
The webinar will explore how Earth Observation technology supports data-driven decision-making in the environmental domain and demonstrate the vast potential for the prevention of environmental crimes and thus the protection of habitats, biodiversity and the achievement of conservation objectives. Tools, such as eLENS and Global Forest Watch will be presented to illustrate how Earth Observation can be utilised for environmental law compliance monitoring and how such technologies have started to break down the barriers related to access to remote sensing data by non-EO experts.
Featuring speakers from the academic, private and not for profit sector, the webinar will provide an introduction to legal issues related to the use of Earth Observation data, provide practical examples and demonstrate existing initiatives to highlight the value of the vast amount of data made available through satellites.
For more information and the list of speakers, please see the document attached [PDF]. Should you have any questions, please contact:
We look forward to seeing you next Tuesday at 14:00 CET!